Brother's First Home Sewing Machine
Type 15 Model 70 (1932)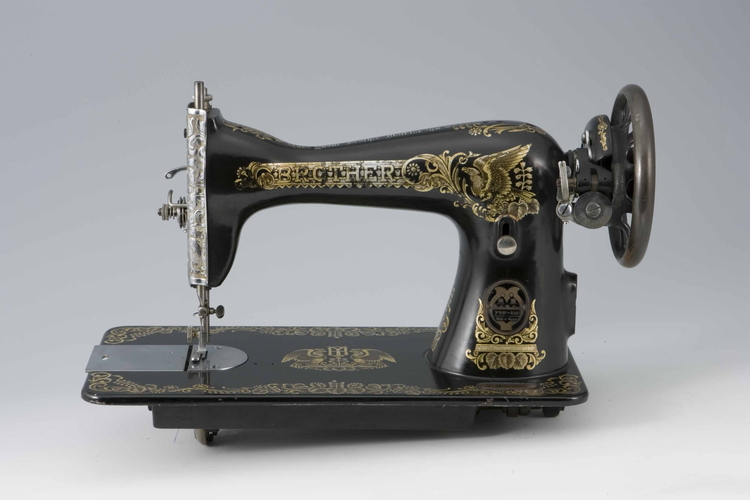 Jitsuichi Yasui, one of the founding brothers, succeeded in the mass production of shuttle hooks, the heart of a home sewing machine, for the first time in Japan and earned large revenue. Taking this opportunity, they worked more closely with each other to realize their long-cherished dream of developing a home lockstitch sewing machine, and completed the first "Type 15 Model 70". It was after 11 years since Masayoshi Yasui, the eldest of them, had aspired to manufacture Japanese-made sewing machines. The "Type 15 Model 70" was designated as part of the "Heritage of Industrial Modernization" by the Ministry of Economy, Trade and Industry in 2007 as a product that tells the story of the footsteps of the machine industry in the Chubu district, the core manufacturing area in Japan.
Back